TOTAL UBE RATE
This graph shows the daily total unsolicited broadcast email (UBE) count for all screen names (email addresses) of an AOL account for the last 180 days. This account has been inactive since 01-Nov-1996 -- that is, none of the screen names has had a profile, or has been active on the Internet in any fashion that would expose its email address to collection by email broadcasters after that date. The account has not been used to receive unicast or multicast email since 03-Sep-1996.
Beginning with the datum for 20-May-2004, this chart also tracks the number of incoming messages that were automatically filed in the "spam" folders.
Earlier data are available here. This data set display is usually updated once per week.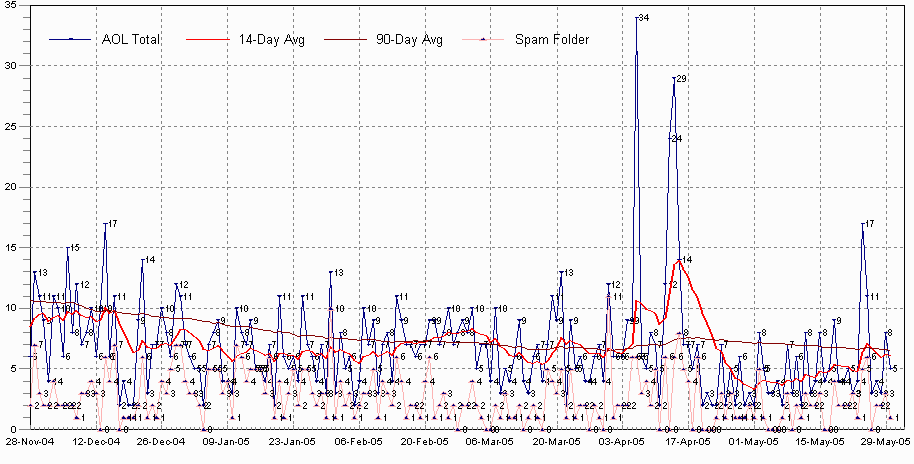 Last Update: 03-Jun-2005 11:50 US Central Standard Time
View another (non-AOL)
UBE statistics page
.
Read
a tale of Internet email lists gone horribly wrong
.
Back to T E S P Home Page
.
Send comments or queries to
abuse@tesp.com